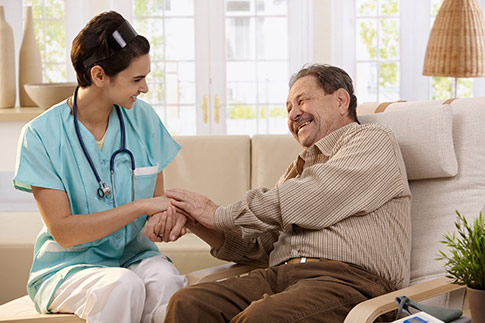 SUPPORTING GROUNDBREAKING INNOVATIONS IN HOSPITAL AT HOME
As its name suggests, Hospital at Home programs make acute, hospital-level care available to adults and particularly older adults where they live, rather than in a traditional hospital setting. Interest in hospital at home and its patient-centered and cost-effective approach to improving outcomes, particularly for vulnerable patients, has exploded recently. The Hospital at Home Users Group was formed to build on this excitement.
A dynamic collaborative of Hospital at Home programs around the United States and Canada, the Users Group is sharing resources and best practices, working together to expand the reach of our programs, and developing the program and policy standards to inform regulatory and reimbursement policies necessary to spread this hopeful model broadly throughout North America.
New HaH Tools and Technical Assistance Center
Looking for insight and resources to help guide your hospital at home program?
The HaH Users Group, in partnership with the Center to Advance Palliative Care (CAPC), has gathered an array of practical help into a one-stop Hospital at Home Technical Assistance Center. Expanding every day and still in a beta version, this site already includes case studies and implementation tools, links to resources on special topics, as well as our webinar series, and information on the CMS Acute Hospital Care at Home waiver and program.
Office Hours are now available in the Technical Assistance Center, where you can meet in small groups with HaH Users Group leaders and get useful insights into the challenges that you are facing as you start or grow a hospital at home program.
Take a look at the HaH Users Group Technical Assistance Center, and check back regularly to take advantage of this useful resource.
Interested in getting news from the HaH Users Group and being part of the growing movement to deliver high quality, acute care at home?
Fill out our HaH Users Group prospective members form.
We look forward to hearing from you.
Learn about HaH and the CMS Acute Hospital Care at Home Initiative
The Hospital at Home Users Group, in partnership with the American Academy of Home Care Medicine and American Hospital Association, is pleased to present a webinar series to provide practical information for hospitals and health systems looking to participate in the recent Center for Medicare and Medicaid Services (CMS) Acute Hospital Care at Home initiative.
Register today for our next webinar on February 16 at 4 PM EST — On Time, Every Time : Delivering Hospital at Home Ancillary Services.  Providing a variety of services is a key requirement of the CMS Acute Hospital Care at Home waiver program, and new and existing programs must ensure that a whole range of services — from labs and imaging to food and durable medical equipment — are available when patients need them.  Building from the experience of UnityPoint's program in Iowa, this webinar will examine a variety of approaches to developing, contracting, and providing these ancillary services, which are critical to any successful hospital at home program.
This webinar will feature Peter Read, DO, Medical Director of Unity Point Hospital to Home and will be moderated by Bruce Leff, MD, Professor at the Johns Hopkins University School of Medicine.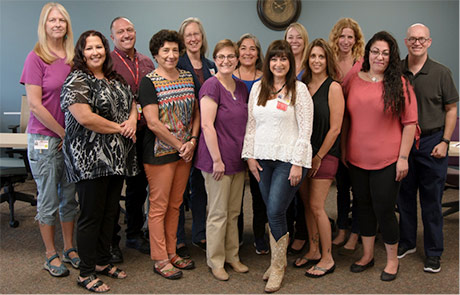 Presbyterian Hospital at Home
Based in and around Albuquerque, NM, Presbyterian has served nearly 1,500 HaH patients since it launched in 2008.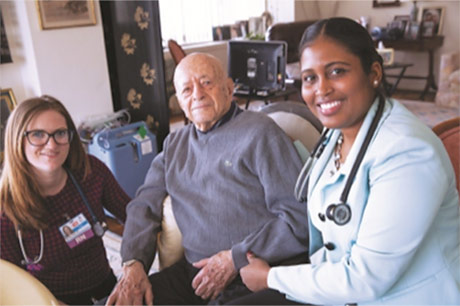 Mount Sinai Hospitalization At Home And Rehabilitation At Home
To support new and existing HaH programs, Mount Sinai's comprehensive Implementation Manual is now available through the HaH Users Group.
Augustine MR, Davenport C, Ornstein KA, Cuan M, Saenger P, Lubetsky S, Federman A, DeCherrie LV, Leff B, Siu AL. Implementation of Post-Acute Rehabilitation at Home: A Skilled Nursing Facility-Substitutive Model. J Am Geriatr Soc. 2020 Jul;68(7):1584-1593. doi: 10.1111/jgs.16474. Epub 2020 Apr 28. PMID: 32343401.
Levine DM, Pian J, Mahendrakumar K, Patel A, Saenz A, Schnipper JL. Hospital-Level Care at Home for Acutely Ill Adults: a Qualitative Evaluation of a Randomized Controlled Trial. J Gen Intern Med. 2021 Jan 21;. doi: 10.1007/s11606-020-06416-7. [Epub ahead of print] PubMed PMID: 33479931.